Right now, I'm afraid of the effects sugar has. I am writing this on sugar. Specifically sugar from the tea I made. A few moments ago, I started tweeting stuff out loud. A thought or two, and little stupidity anew.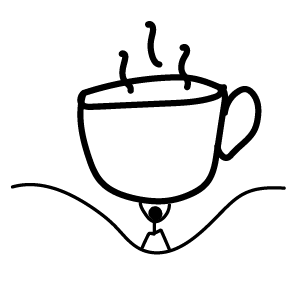 My decision making system is a "go-getter" in this very moment.
I sent 10 quick consequent messages to my brother telling him why he should learn some programming and have a corner of his own here on this internet. I have been twitching my feet endlessly since I sat down with this cup of tea. Everything was beautiful and normal since the last two days when I didn't have a cup of tea.
Writing of some context- I stopped having my favourite sugary sweet coffee since past 4-5 months. It has been completely okay! :)
But now, as soon as I have tea for once in a week or two, all this happens.
I make the best tea anyways. At least I like to announce that I do.
The cup is now empty.
My fear of the effects of sugar is not.